+86 21 51012729
+86 21 51685837
info@bbotech.com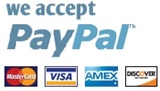 Sapphire Wafers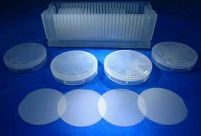 Sapphire Epi Polished Wafers are ultra flat, super clean, stress-free polished substrates. These are offered with precision orientations and offsets, wafer-to wafer uniformity with multiple surfaces finished. These wafers are custom designed to optimize customers' unique specification and final application.
Bluebean Optical has leading capabilities in the processing and production of sapphire substrates and optical window products. Our state-of-the art facilities house high volume production equipment customized for core drilling, slicing, shaping, grinding, lapping, cleaning, annealing and measuring sapphire wafers. We also slice and grind sapphire substrates and windows with high quality surface finishes and excellent flatness specifications of bow, warp and TTV.
Sapphire Wafers Specifications:
Constituent

Monocrystal Al2O3 with 99.999% purity

Crystal quality

No envelope, bubble, trace, clouds, striaturn, color or scatterer

Diameter

2 Inch

3 Inch

4 Inch

5inch ~ 7inch

Thickness

430±15µm

550±15µm

650±20µm

Specify

Orientation

C- plane (0001) to M-plane (1-100) or A-plane(1 1-2 0) 0.2±0.1°

Orientation side length

16.0±1.0

22.0±1.0

32.5±1.5

Specify

Orientation Incline accuracy

A-plane (1 1-2 0 ) 0° ± 0.3°

TTV

≤10µm

≤15µm

≤20µm

≤30µm

BOW

≤10µm

≤15µm

≤20µm

≤30µm

Warp

≤10µm

≤15µm

≤20µm

≤30µm

Front Surface

Epi-Polished (Ra < 0.2nm)

Back Surface

Fine ground (Ra = 0.5 to 1.2 µm), Epi-Polished (Ra < 0.2nm)

Cleaning/packaging

Class 100 cleanroom cleaning, vacuum packaging removing nitrogen

Note

Custom Specifications are also available per customer's request.