+86 21 51012729
+86 21 51685837
info@bbotech.com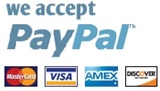 Welcome to our site! Thank you for accessing Bluebean's internet home page.
Bluebean Optical is a vertically integrated manufacturer of Crystal Growth, Optical Fabrication and Coating. Most of our technical staff have more than ten years experience in new crystal material development, optical design and manufacturing. We specialize in prototype custom optical work to medium volume production. Our lean production system benefits us quick turnaround time, wastage elimination and continuous improvement.
Our international customers represent a broad variety of companies and industries including Laser, Scientific, Electro-optics, Semiconductor, Medical, Industrial Metrology, Telecommunication, Aerospace and Defense industries. All of our customers are very satisfied of our competitive price, high product quality and friendly best services.
Our Featured Products