+86 21 51012729
+86 21 51685837
info@bbotech.com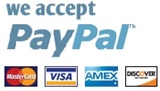 BBO Pockels Cells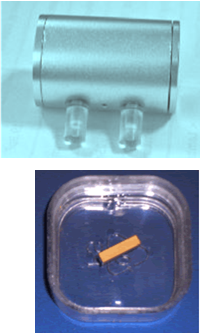 BBO Pockels Cells target operating wavelengths from the UV to roughly 2000nm. Compared with DKDP and LiNbO3 crystal, BBO crystal performs better in high power handling because of its good shutoff switching properties although it has a small electro-optic coefficient. It's ideal for application of high average power and high repetition rate Q-switching and regenerative amplifier system.
BBO crystal Pockels cell is of the transverse electric field structure and low electro-optic coefficient results in a high operating voltage. Generally by reducing the electrode spacing (ie, reduce the aperture) or increasing the crystal length could decrease the 1/4 wave voltage. For those applications need a low half-wave voltage while keeping a large aperture, our specially designed double-crystal structure can be a good choice.
BBO Pockels Cells Features:
- Wide Spectral Range 210 nm to 2000 nm
- Low absorption loss
- High Extinction Ratio
- High Damage Threshold
- Higher repetition rate up to 100KHz
- Good temperature stability
Bluebean Optical's BBO Pockels Cells Specifications:
Crystal Material

BBO (Beta-Barium Borate)

Clear Aperture

2.6 mm

3.6 mm

4.6mm

Quarter Wave Voltage@1064nm

3.5KV

4.9KV

5.9KV

Extinction Ratio@1064nm

> 1000 : 1

Transmission

> 98 %

Repetition Rate

<100kHz

Damage Threshold

> 600 MW /cm2 (1064nm pulse, 10ns);

> 3 kW/cm2 (cw power)

Wavefront Distortion

< λ/8 @ 633nm

Capacitance

< 3 pF

Outer Diameter

25.4mm

30.0mm

30.0mm
Notes:
* Customized BBO Pockels Cells are available upon your requests.
* As to get best performance, the BBO Z-axis direction should be adjusted parallelly to the optical path.